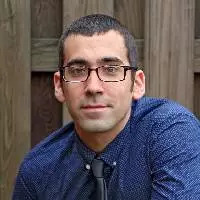 Max is a sustainability expert with a talent for translating impact data into business strategy and value. He has worked with Fortune 250 clients implementing sustainability initiatives, measuring footprints, and managing sustainability reporting. In addition to his experience in organizational sustainability, he possesses deep knowledge of sustainable design and high performance/low impact development. His refined energy modeling skills help estimate potential savings and achieve energy efficiency with optimized returns on investment. His deep knowledge of LEED helps the certification process run smoothly and successfully.
Previously, Max worked at Sustrana, a strategic sustainability consulting firm. There, he worked with high profile clients to facilitate sustainability objectives. In addition, he conducted advanced research on many aspects of strategic sustainability management, industry developments, and innovative methods of capitalizing on sustainability. Prior to working for Sustrana, he was an environmental scientist at HDR, Inc., a national leader in green building and sustainability. At HDR, Max performed environmental impact assessments for client projects ranging from construction to large scale infrastructure development.
Max earned a Master's Degree in Sustainable Development from Utrecht University, in the Netherlands. UU's sustainable development graduate program was developed by one of the world's leading research groups on sustainability issues, Utrecht University's Copernicus Institute. There he won the coveted (full) Utrecht Excellence Scholarship for academic achievement.
Max also holds an Advanced Professional Certificate in Sustainable Supply Chain Management from the University of San Francisco and the LEED Accredited Professional credential from the United States Green Building Council.