We are committed to building a sustainable business that values social responsibility, demonstrates good governance, and reduces our environmental impact.
As part of our commitment towards building our business sustainably we have aligned our practice with the UN SDGs.
As a member of the corporate community, we believe it is our responsibility to help play a part in achieving these goals.
At ZMH Advisors, we are committed to taking actions that reduce our environmental impact. We leverage technology to foster a remote workplace, thereby significantly limiting emissions associated with our firm's day-to-day operations.
100% remote workplace
Eliminate the need for employee commute and travel to a central office space
Reduced business travel though videoconferencing for client meetings
Utilize Microsoft's cloud-based solutions to support virtual file rooms and paperless work environments
Climate Change
Taking action to combat climate change and its impacts
We are proud of our firm's underlining purpose to help foster positive, impactful change in the world.
Our team consists of self-motivated, passionate professionals who are always looking for better ways to deliver an exceptional client experience. As a global and multicultural team, we care about our social impact and support a culture in which everyone has an opportunity to follow their passions and showcase their expertise. We have a flat open-door culture, where consultants, employees and contractors can all engage in an open dialogue. We pride ourselves on our collaborative work environment, that values diverse thought, curiosity, and learning. We offer continual learning opportunities for our employees and cover the costs of industry related certifications and ESG webinars.

Decent Work and Economic Growth
Promoting sustained, inclusive, and sustainable economic growth, full and productive employment, and decent work for all
Diversity, Equity and Inclusion (DEI)
One of our greatest strengths is our people. We started with a mission to afford equal opportunities to women, minorities, and people of color, and are committed to fostering diversity. We value the perspectives and contributions of everyone, regardless of gender, race, ethnicity, nationality, religion, and disability. We are proud to employ a team of subject matter experts based in the United States, India, Pakistan, the Philippines, and Portugal.

Gender Equality
Achieving gender equality and empowering all women and girls

Reduced Inequalities
Reducing inequality within and among society
We believe in fostering a more equitable world for everyone. Our philanthropic practices reflect our efforts to create positive change in people's lives. We strive to donate at least 3% of our profits each year.
Our 2022 charitable contributions included:
Support for flood victims in Pakistan through donations to the Center for Disaster Philanthropy (CDP). This past year Pakistan experienced a monsoon season that brought devastating flooding and landslides in all four of the country's provinces. Contributions to the CDP are used to help provide communities support to food, healthy drinking water, and economic recovery plans for those who have lost their homes, livelihoods, and livestock.
Began a monthly donation to SEE International, an organization that is addressing the global lack of access to high-quality clinical eye care by providing surgical clinics for remote and medically underserved populations around the world.
Continued to provide support to Feeding America, the largest hunger-relief organization in the United States. In 2022 we provided over 6,000 meals to vulnerable people through food pantries, soup kitchens, shelters and other community-based agencies.
Expanded our monthly sponsorships to a total of 13 children located in India, Gambia, Indonesia, Ethiopia and the USA through Child Fund International and SOS Children's Villages of India and USA. Child Fund International is a non-profit organization with a mission to help children living in poverty have the capacity to improve their lives and bring lasting change to their communities. SOS Children's Villages is a non-profit focused on holistic development of vulnerable and orphaned children.
Continued our monthly donations to the United Nations Children's Fund to help them implement sustainable solutions for all children by providing health care, immunizations, safe water, nutrition, education, emergency relief and more to communities in need.
We will continue to support these organizations in 2023 and have introduced an employee and contractor donation matching program for charitable contributions to a recognized USA charity of their choice.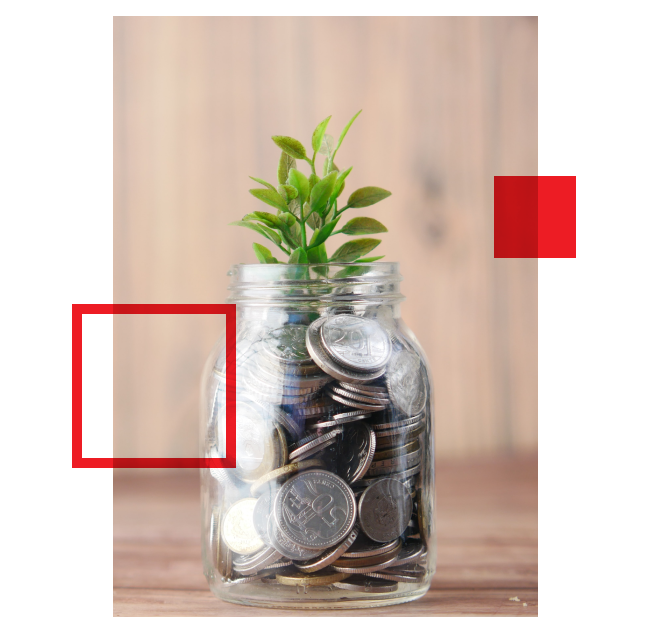 Zero Hunger
End hunger and achieve food security
Quality Education
Ensure inclusive and equitable quality education and promote lifelong learning opportunities for all
At ZMH, we work to meet the highest professional and ethical standards.
We are dedicated to building trustworthy relationships with each of our clients. As stewards of confidential information, we understand that it is our utmost responsibility to always provide safe assurance of client and company data. We are committed to protecting and maintaining a secure work environment.
Industry, Innovation and Infrastructure
Building resilient infrastructure and fostering innovation